Good morrow chums, and
This rebuttal to
skipper's last
comes a trifle late, because I have been exploring the wilds of interior BC in a lincoln town car that went far but not too far because of it's small mile-to-the-gallon number or whatever it is that governs these things. Up north of Whistler a wizard stopped us in our tracks, said he could give us all we wanted if we cleaned up all our acts. Said that Everyone Loves Raymond had a show after it aired where it was analysed by fundamentalists who only cared for trite religious sentiment which he said was not the point, said Romano tells his jokes for many reasons but prolly not to annoint some kind of gross moral ideal, or at least's the way he spoke – but then he added "still it's fair play cos it's not like they're good jokes, I mean if you happen to be of italian origin living in new york then it's probably fairly funny but honey, good comedy talks not just from the heart but also the bile duct, a mixture of the two – and whilst it has good ratings, i don't see it there. do you?"
Peturb
(
tape begins 19h06
)
woman:
my genetic powers have enhanced my perky little tits that are just squeeeeezing out of this top
man:
fascinating
me:
shouldn't there be a plot here?
woman:
so anyway i'm a complicated, emotional person
man:
i have lightning in my hands < <
zzzt>>

woman:
that was remarkably unconvincing
me:
< <
munching sounds, as of a million oreos>>
older man (but not old enough to be convincing as a dr x ripoff):
you have a mission and it is blah blah blah
man:
we're on it
me:
a plant? thats totally bollocks
the tv:
this car is good. no, really. buy the fucking car. buy the car.
me:
no!
the tv:
YES! it has many colours, and will fulfill you in many ways
me:
jesus
man:
well, here we are in a warehouse
evil, unconvincingly haired baddie:
a warehouse… OF DEATH!!
me:
< <
faux excitement>> oh no!! < <crunch crunch>>

< <
exciting music, slightly badly produced>>
me:
this is the worst fight scene i've EVER seen. EVER.
man:
justice has been dispensed! what am i saying, this show would never have a line that good
woman:
do you ever feel like that film, x-men? because-
man:
QUIET
soldier who they rescued:
i am eternally bitter that I am not arnie
me:
ah, but you do have unconvincing mutant powers!
woman who looks suspiciously similar to the other woman:
you are our new best friends!!
woman:
thanks!!!
me:
…et spiritus sancti…
the tv:
you know, when your child starts shitting by itself, you're gonna need these
me:
la la la la
the tv:
CATCH THE MEGA SUPER DUPER BOWL TONIGHT IT'S AMAZING AND WILL FULFILL YOU
older guy again:
you can walk through walls… go steal stuff!
another man:
are you going to explain how the clothes i'm wearing can go through the wall with me but the case i'm carrying can't?
older man:
nope!
me:
< <
snorting, as cocaine off a cheerleader's cute li'l belly>>

that soldier again:
zey have now kidnapped me. whatever to do?
me:
WHAT I ASK YOU?
woman:
how about we rescue him? hang on, let me change into a slightly tighter top
old man:
yeah go and do that, i'll sit here being a scientist
the other man:
you're a scientist? wow that's totally unconvincing
me:
godammit if i don't see some fighting or some nudity soon there's gonna be trouble
the tv:
what haven't i advertised yet…?
me:
oh, give it a rest. go fuck yourself.
the tv:
ah yes! crisps! or chips as I will annoyingly call them! CHIPS CHIPS CHIPS
me:
i'm on sweet things! don't do this to me
baddie:
ah so you have me at gunpoint, soldier-guy
soldier:
it would seem that way. i could kill you and end the series now
me:
< <
ears prick up>>
woman:
don't do it! you have a new team now! us!
soldier:
fair point!
me:
ohmy. god. ohmygod.
old man:
welcome back, guys
me:
WAIT WAIT how did you get away from the baddie you let go?! did you just walk out? he had men pointing guns at you? WHAT?
old man:
…and all's well that ends well
me:
WHAT? no, WHAT?
the tv:
coming up next… CSI Miami!
me:
that SUCKED…! …CSI miami you say?
the tv: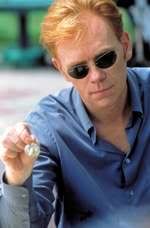 me:
alright i'll stay another hour. but you'd better not advertise that fucking swiffer again
the tv:
SWIFFER! YEAH! I SING A SONG! AND THEN YOU BUY IT! BUY IT! SWIFFER! YES!
me:
heaven preserve us. no, don't. what would future generations think?
(tape ends at 20h01)