Camcord has been a revolution in the world of FaceOmeter, and the FaceOmeter videos have become the main way of documenting my progress through the eerie and mysterious maze of life. For Pantis, The Dapper Swindler and I decided to bring out Camcord only for select occasions, not because we don't love him but because sometimes photos and words are a better way of preserving memories. Here are some of both:
Sunday 15th June – Prologue – Oxford-Exeter
Busting our way into Devon's capital like the smooth movers we are, our objective was simple: do some south-west side representing before the tour commenced proper. This began by representing for BT Exe Bridges, where we parked whilst trying to find Just So stories, which Sam's housemate had incorrectly told us was on that evening. The first clue that vibey was in the air is to be found in the fact that this led to us exploring the ruins by ourselves. They are exactly like Shadow of the Colossus, one of the best video games ever. We ran through them shouting "AGRO!" really loudly.
The second clue about vibey was to be found in the North Bridge Inn, to which we retired upon the failure of plan A. Eddie was spinning the hats,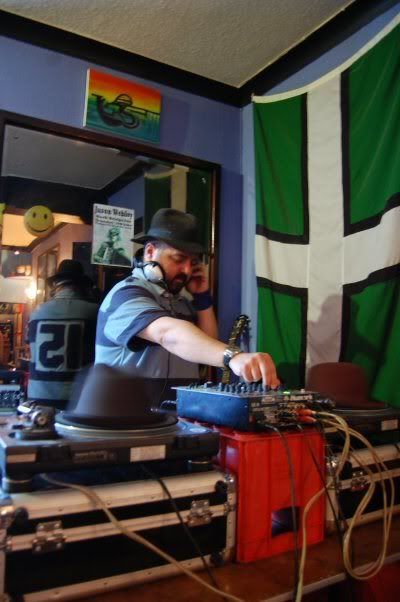 and kindly offered to put us up for the evening. We headed to the quay and the Prospect Inn – took our guitars just in case and were greeted with an Open Mic. The sound was good, the crowd was adorable, and we had a lovely impromptu fun time.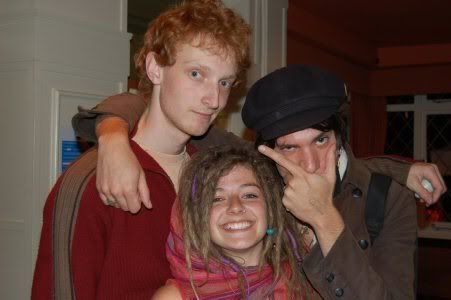 We returned to the Inn of love and bedded down.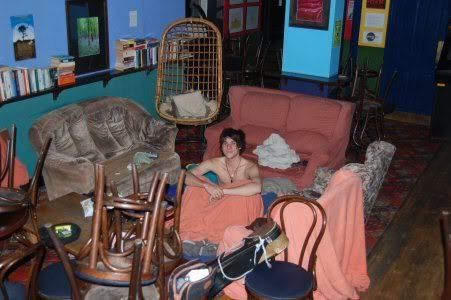 By the end of the evening we were both doing a multi – there's something about sleeping in your favourite pub that makes it even better.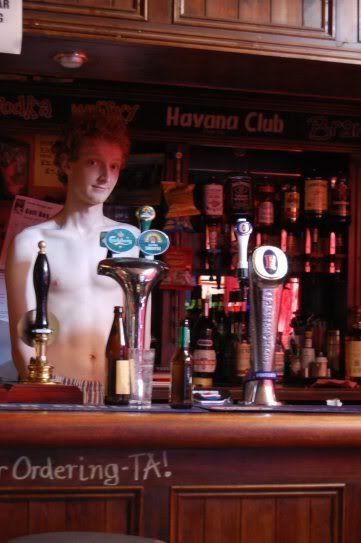 Monday 16th June – Introduction – Exeter
Another day of pre-tour chilling began in the Dinosaur Caf
Horror at the fact that item 1 on my list of
new year's resolutions
is
not going to go down
has been tempered by the fact that item 2 has already been achieved – the Pantis tour, which I think I can safely describe as a triumph, is over already, and I'll be hitting this blog up with some intense travel writing pretty soon, amply illustrated by the digital skills of the Swindler.
So where does that leave FaceOmeter? Well, for the first time since I can remember there are no gigs at all upcoming on the myspace page. Having already fulfilled resolution number 2, I'm going to keep things that way so that I can really focus on trying to do some new material. It's four years since the Garrag Sessions (not five, as I incorrectly announced last night). That's enough to ruin everyone's day, and as we played Hazy Recollection on tour – a song I still love – I was struck anew with an impulse which has been with me through the whole tour. I need some new material.
So while I'm closeted with that, and also moving back from Oxford to Birmingham, it's time to reflect very briefly. We're exactly halfway through the year, and I've achieved two and a half of my five resolutions. The album may be delayed, but I reckon FaceOmeter is right on target.