We're just a month or so away from the third birthday of
Campfire Songs
.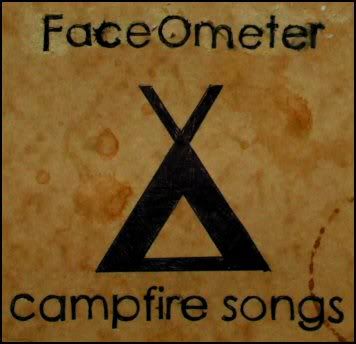 It's deeply traumatic for me that I haven't released a CD for three years, but thanks so much to everyone who bought a copy of this one! It's now sold out! We didn't make mad cash, but merch sales are how bands eat on tour and Campfire Songs has pretty much been our only merch for our last few tours…
For at least the last two years, I've been apologising to people who buy the EP, and I probably haven't helped sales when, advertising it onstage, I've been like "this record is a bit shit". I just listened to it again, though, and I feel fuzzy enough about the thing to make a bit of a recantation. I'm proud of Campfire Songs – there are really basic things I should have done which would have made it made it much better (mastering), but I think it's a good listen and I'm thrilled that so many people now have copies. I hope you all enjoyed it!
To celebrate its demise as physical media, and as an experiment in digital distribution ahead of To Infinitives Split, Campfire Songs will shortly be available on iTunes (all regions except Japan) and via Amazon's MP3 download service. Pricing varies by region and supplier and is not set by me, but I do get a very generous percentage of the income from online sales, so…
…if you want to support FaceOmeter but didn't get the chance to buy a physical copy of Campfire Songs, please consider grabbing it online! I'll let you know when it's up there, but I'm told it will be in about three weeks. Below the picture is some background and pretentious wordflap about the record.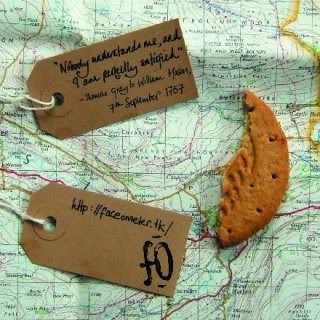 Campfire Songs for Beginners
For the uninitiated, Campfire Songs is a horribly overambitious concept EP which tells the story of three travellers who meet by chance in a forest and decide to do some storytelling of their own. How it works is that the Introduction sets up what you might call the 'overworld' (too much Zelda) and then each subsequent track is the story of one of the travellers.
It's the kind of pet project I come up with quite often, and they very seldom make it to actual production. The fact that this did is due in large part to the production work of Johnny Brocklehurst, a true man, and our story is here. This record would also be nothing without Sarah Galletly and
I'm so excited I can hardly sit down. Here's why: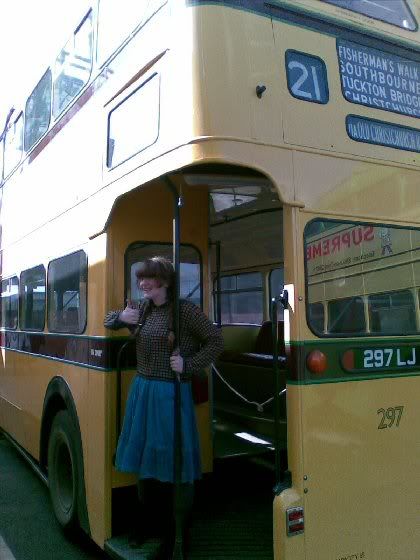 That's right, kids. We've been hanging the hell out at the Black Country Living Museum, which the Birmingham-emigrees amongst you may remember from when you were ten. Good news, it still exists! And it's even more awesome because Ben Smith is less likely to throw up on your leg on the bus back to school!
Our 1920s-fest began last night when we went with Oliver "Cadbury's 99 Flake" Pyper to see the CBSO doing a live soundtrack to two Charlie Chaplin films. The Cure was constant laughter, whilst The Circus was an extremely clever film with a lot going on. The last shot where the Circus drives off (start at 4:50) is bloody unbelievable. But more importantly men were chased by a horse quite a lot! LOL JOKES!
Props to Oliver for being literally the only person in Symphony Hall (capacity 2,262) to laugh at one particular moment. It was extremely loud and everyone looked over at us. It was fantastic.
Today Roxy and I joined forces with a friend I'd best not name or put up photos of in case she gets offended cos I don't know her very well and we went to the aforementioned museum. We had 30s fish and chips, met horses (which didn't chase us), bought original-recipe homemade victorian sugar mice, went to a 20s cinema and saw another silent film, went down a mine, visited a fully functioning period fairground, and perhaps most importantly played BALL STRING CUP, the best game ever: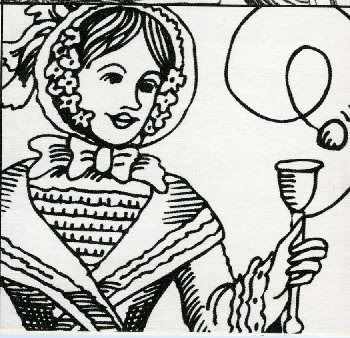 My thumbnail still hurts. BEST DAY TRIP EVER. I haven't even mentioned the brilliant Dudleyites in full period costume explaining everything and driving around on 1910s motorbikes. Basically, you should go. And go in period costume or at least a nice hat if you want massive respect from everyone < >