Down on the right hand side of this page, and also at other points throughout the FaceOmeter web empire, you will now see PayPal buttons to order copies of the now-released new album!
Shipping is free within the UK, and costs
"To share videos, that is everything"- Descartes
Ladies and gentlemen. The CD is at the printers. The band are rehearsing (I hope!). My train tickets are booked. It is nearly over.
For those of you just joining us, and I promise this is the last time I'll say this, the 'To Infinitives Split' album launch is next Tuesday, July 28th. I picked this date because it's exactly 18 months after I recorded the first part of 'The Irritating Maze' – in the story that song tells, the maze takes 18 months to build, so everything is nicely meta.
The album has been every bit as irritating as the maze, and organising this gig has been just as bad – but despite several false starts and some disappointments, nearly everyone has really stepped up, which is amazing, and I think I can safely promise an incredible evening on the horizon…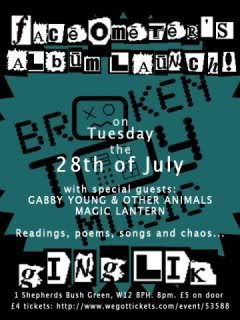 The show will kick off with the clarineto-acoustical jazz-folk musings of antipodean singer-songwriter Jamie "Magic Lantern" Doe, a good friend a former schoolmate of mine. Then it's on to the extremely powerful costumes and vocals of Miss Gabby Young, who will be singing about animals with her brilliant cabaret-rock orchestra. I'll do some stuff by myself, with the Dapper Swindler, and with Gabby's band, all of whom have been very generous with their time! There will be a few other guests, and hopefully also at least one book/poetry reading!
In short, it will be a great show. You can get in for
Now we all know that Britain is the best country in the world (it contains
Birmingham
, people), but what if it wasn't? I've heard tell of a continent to the west, far over the wine-dark sea, which when not making us kneel before its imperial might is often with the producing of the brilliant things.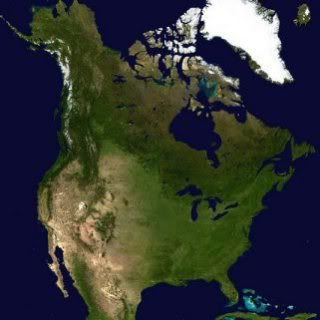 I now list my top three of these things in no particular order:
This American Life
I discovered this show a few months ago (thanks Andrew), and I've been trying to think about something bloggy to say about it, but basically if I need to convince you, you aren't worth convincing. IRA GLASS IS MY GOD
NASA's Apollo 11 Live Radio Project
You can listen to the historic flight in real time eactly forty years on, second by second. So I heard them blast off yesterday! They'll be landing on Monday! If you don't think this is the coolest thing yet to happen using the internet, you are an idiot!
Hark, A Vagrant
Nobly repping the non-imperial part of the continent in question, Kate Beaton is a talented artist, but, more importantly, she did a funny about Jacques Cousteau! And, to continue our Austen theme, you can't miss this.
Have you seen something incredible originating from the left hand side of the big blue bit recently? IF SO LET ME KNOW