It's been over a year since the last fOld, but this is the occassional short-video series that just keeps refusing to quite die! This time, it's a fish broth The Dapper Swindler and I made in Alderney:
The Swindler caught a whole bunch of fish out there, including a bass which fed ten people! He was pretty happy about that one.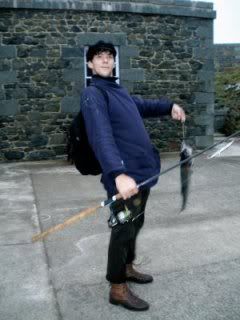 So all hail the Swindler, anyway. And all hail fOld – we have a couple of others on the chalkboard so expect more low-octane food-related bollocks in the near-distant future!