Dear FaceOmeter Friends and Fans,
As some of you will know, every year on Shrove we make a little video celebrating pancakes, friends, and fellowship. Last year, it was a dramatic time travel blockbuster. The two years before that were gameshows – parodies of Countdown and Ready, Steady, Cook – and the year before that was my incisive guide to the definitive batter.
This year, we have big plans for Shrove and we need your help!
We're making a silent movie, because the success of The Artist has taught us what's popular, and we are nothing if not commerical leeches. Like all good silent spy thrillers, our film will close with a heart-racing dance number on the eurostar concourse of King's Cross St. Pancras. What we need is a flashmob of people who are willing to turn up, learn a very basic dance, and perform a couple of takes of it on camera.
You don't need to be good at dancing, and we anticipate needing less than half an hour of your time. In exchange you get the warm feeling of being in one of our stupid films, which will probably be watched well over 100 times*!
If you would like to be involved, please meet us on the Eurostar concourse of St. Pancras station at 10:30pm this Tuesday evening (21st). Dress is optional, but putting on 1930s silent movie gear never hurt anybody. This will be stupid and fun, like all our endeavours, and we hope you can be a part of it. Basically, the video will be a perfect fusion of these two images: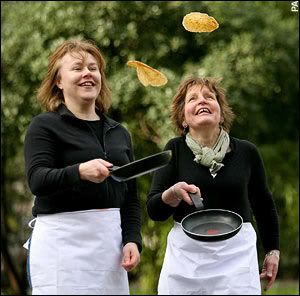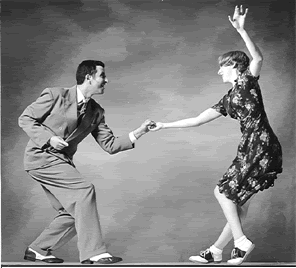 Look forward to seeing you!
Regards,
FaceOmeter, The Dapper Swindler, Triple Rosie, and the rest of Team FaceOmeter
PS. Bring a small frying pan if you have one!
*this is not a guarantee