Ladies, Gentleman, from the workshops of Max "Le Chapeau" Jones and FaceOmeter comes a new singing and dancing sensation called 'Song for the Summer'. It's online now at the myspace site, where I invite you to check it out, download it, and enjoy its scent. Whatever myspace has done to stream the file seems to have significantly reduced its quality so you can also get it from FaceOmeter.tk here.
And here, from the blog, are some photos of the arduous recording process: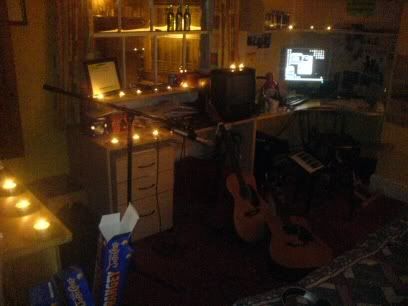 Peeking Duck was the venue for Recording Sessions #1 and #3, seen here tastefully adorned with tealights and the 240 jaffa cakes we bought to keep us company (I still have about four packets of them left, by the way)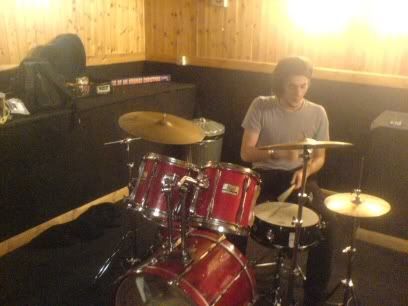 In recording session #2, Robanna's provided some old school memories (ho ho) and a thrilling wood-panelled vibe. Note the jaffa cakes in the corner.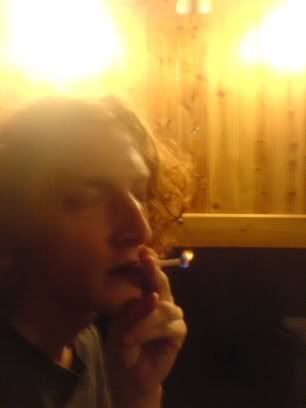 Max's insane drumming antics quickly drove me to smoking, although in my haste i alighted (ahaha) on one of the packets of superman candy sticks we'd appropriated for some light refreshment. Seconds after this photo was taken, calamity ensued.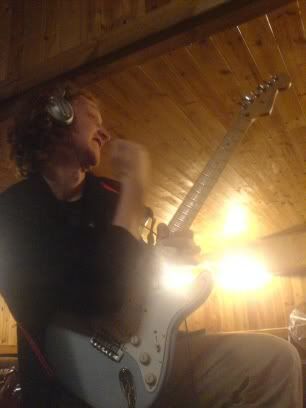 My graphic frustration at the lovely borrowed guitar we were using at Robanna's.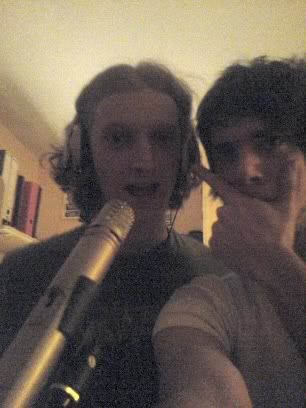 Back at Peeking, Max and I go "Oo-ee-oo" and pose for arty shots such as this one.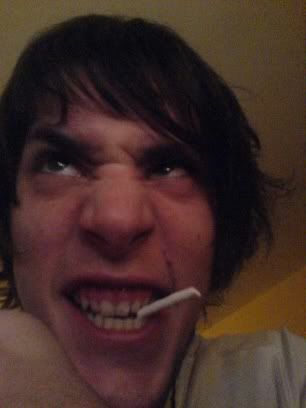 Significantly less arty shots also occur at about this time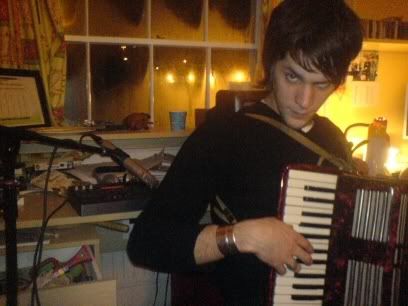 Max is the accordion child. Years from now, people will flock to the town square to hear his ditties.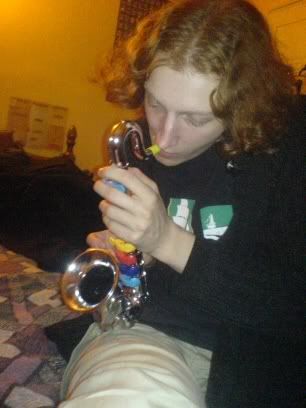 Meanwhile, I provide the crucial Early Learning Centre Saxophone backing track. Without it, frankly, the song is nothing.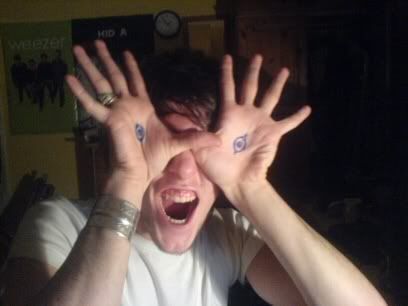 Then we were interrupted by that freaky monster from Pan's Labyrinth. Fortunately we'd pretty much finished by then so he didn't bother us too much.
'Song for the Summer' was written and recorded by Max Jones and Will Tattersdill, featuring Geoff Hudson on Party Poppers. It was produced by Will Tattersdill with thanks to Afleece Cooper and Neil Ogilvie!