Well, tomorrow my new course starts. It's a big day, eh? So how have I been preparing myself?!
Need you ask?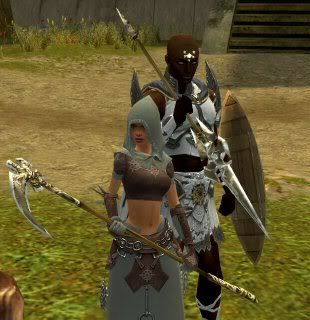 Yes, it's the now level SIXTEEN Tabitha Sackbutt, supported as ever by the dps/healing marathon-in-a-man that is PARKES. At the end of this evening's session I hooked Tabby up with some new armour ("armor") which cost probably about 3 platinum by the time I was done. Because I DYED IT RED.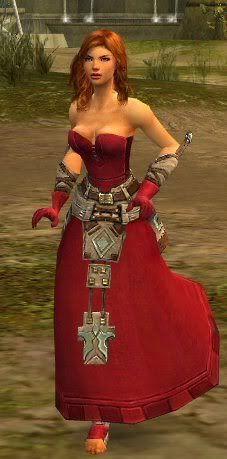 Ooo baby.
Plus this new armour will probably be redundant in about two days. But you have to spoil a girl sometimes.
This is getting weird.
Anyway.
Yes.