Well, fun was had… had by all. Cueball has all the good pohtos and if you're lucky I'll show you some when I get them. But meanwhile, my good ol' low-res mobile has all the answers you'll ever want. Here are those answers: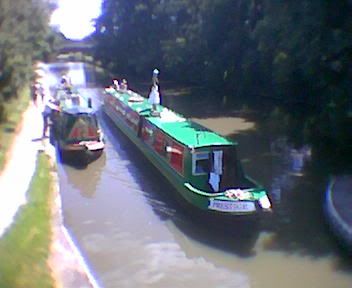 Our mighty vessel cruises like a bastard down the sunny canals of warwickshire. FEEL IT.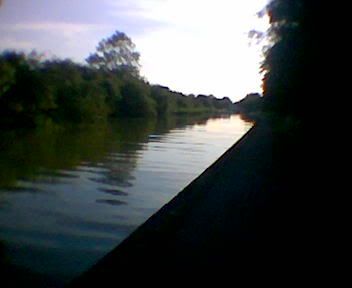 Said canals are the skankiest things ever! But in the evening can look deceptively pretty.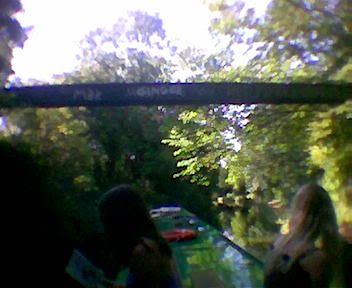 Hilight of the trip was definately this pipe with "Ginger" graffiti'd on it. It was 6′ above the boat so whoever did it had DEDICATION to the cause. Rock on.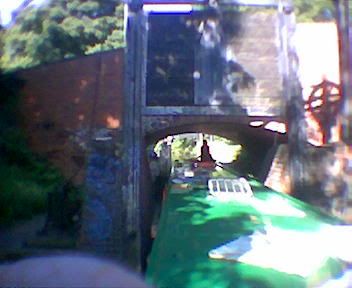 Birmingham day and we pass the "guillotine" lock of KINGS NORTON. I know people who live there!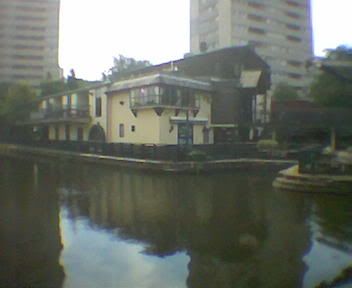 We overnighted in the ham and in the morning we set off past THIS building. Some of you may recognise it!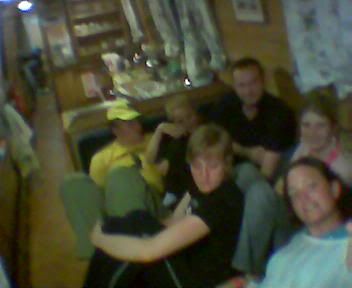 This shot of the team (geoff and I are there, you just can't see us) concludes the briefing. I held off on more cos we all know how annoying holiday photos are, especially low resolution ones. Then again this entire blog is largely "holiday photos" sort of. Only with my non-holidays as well. And in text form. Anyway, no-one's making you read it.
Suck my sack.