Those of you in earnest expectation of Campfire Songs, well, we're getting there! Yesterday saw some mad production/xmen antics with Johnny, and I can now reveal the tracklist to you for finally definate:
1) Introduction (c.3:30)
2) Bad Calendar (c. 5:10)
3) Cosmic Picaresque (c. 4:30)
4) An Epiphany (c.7:30)
Of these, the third is pretty much finished (at last), the first needs a tiny fix on the vocals before it's done, the second needs vocals recording (I'm ill, so this will be a hangup unfortunately) as well as a small fix in the drums, and the fourth needs some brushed snare and some… deep… thought… we'll see. Anyway, I hope to have a finished master CD by this time next week whatever happens, and then it's a question of getting it off to the printers so that you guys can enjoy it. Or not.
Meanwhile, more important things have been happening: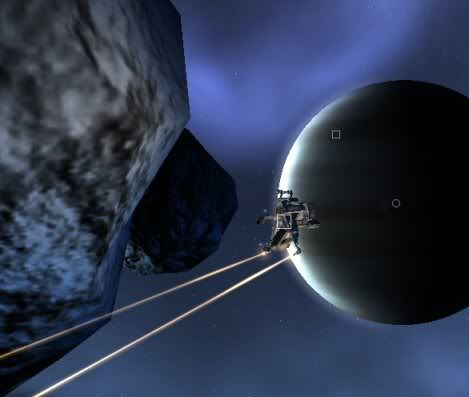 As you can see, John and I are hardcoring the mining on EVE, the prettiest game ever. We can no roist around 22,000 units of solid pyroxeres in a single twenty minute run! Which means we're surely not far off roistertoistering a corp. OH GOD YES. Stay tuned for more