It's my pleasure to release two enticing stills from an upcoming episode of the FaceOmeter video weblog! Here's the first: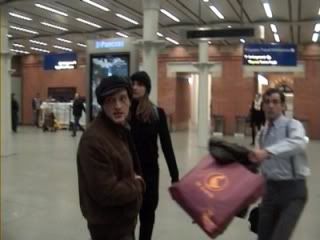 What could be happening here? Is that Matthew "Double Deadly" Doran, ultra-lead guitarist of Poivrons, in the rear of the frame? And who is the strange gallic figure in the foreground, possibly reaching for some kind of weapon? The tide of speculation roars…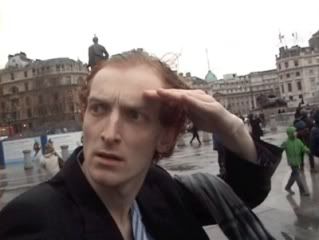 Here is FaceOmeter, clearly, but his hair is not as you'd typically expect! What could he be so earnestly in search of? Who is that strange childlike figure in the green coat behind him? Why is he wearing a scarf on his arms?
That's right, internet! Much like Ridley Scott, I have now seeded you with teasers so tantalising that I will surely reap enormous profits when fOwl 17 comes out! Which it shall do, in the not too distant future..!