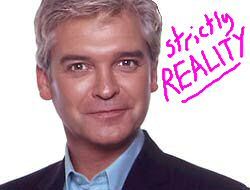 Schofield: Welcome to Strictly Reality, a new and innovative form of programming that will be gripping the nation before you can say 'Jesus Fucking Christ'. With me in the studio today, seven hundred analyists and a woman dressed in a fashion which frankly is strange to me.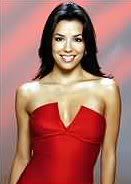 Woman: This oddly exposing dress reveals my sensitive side.
Schofield: Well, isn't that nice? So without further ado, let's meet the contestants!
<Studio audience applause. Enter contestants>
Schofield: Now, well, now… yes. Great <applause dies down> You're here to take part in television innovation! Are you nervous?
Contestants: Ooh, yes, mmm, nervous grin, etc.
Schofield: Let's have woman go over the rules again once more.
Woman: Each of you will be filmed by our cameramen as you make a reality TV show. At the end of each week, a combination of panel judges consisting of seasoned reality tv experts and phone in votes from the public will decide who goes through to the progressively slower and more agonising rounds. At the end, the most compelling reality TV show will be made into a reality TV show!
Schofield: What a succinct summary of this revolutionary new reality TV show. Now, voiceover guy…. who's in the running?
Voiceover Guy: Contestant Number one is Kevin, a builder from Stoke Poges with a keen fixation on cabbages!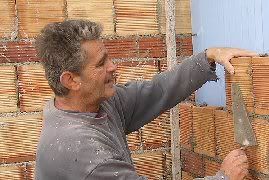 Kevin [archive footage]: I just, y'know… like them. They reassure me.
Voiceover Guy: He'll be going up against the daring and risque contest number two, Hermes… a greek-spanish flamenco dancer with a history of violence and a grin that'll flaw you!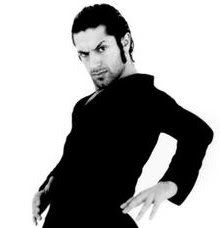 Hermes [archive footage]: I just want to say… to all the Hermettes out there… I WILL NOT LET YOU DOWN!
Voiceover Guy: In position number three, the Fat Man from Neighbours!

Fat Man [archive footage]: