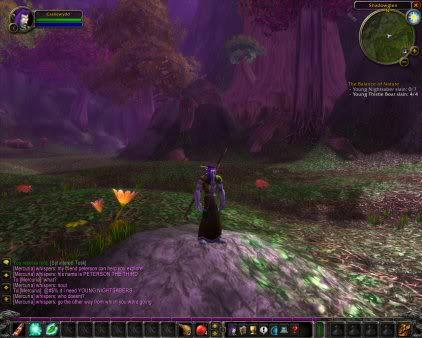 That's right folks, I'm now fully committed to the dark side. Let me introduce Casnewydd, a druid on Turalyon. He's already grown a lot since this shot was taken, migrating from the elven world of Teldrassil to the Darkshores of Northern Kalimdor and reaching level 11! Fuck. Meanwhile, my horde character Abertawe, a Tauren Shaman on Khadgar, dings 6 as he arrives at bloodhoof village. Further Bulletins as events warrant.
Meanwhile, back in the real world (but what is real? – Ed) I played an alright-ish gig with a very pleasent vibe at the City Tavern near Five Ways a few days ago (Sunday). The setlist was:
Leaf Fall Timetable
Apparently there's a Quasar in Torquay
William Blake: A Life
Untitled-2 (feat. Lizzie Parle)
and Revolution (singing with Jamie Doe, who wrote it)
Peace be the journey.