Let no-one accuse me of not representing at the opened microphones. Today's effort was at The Raven in Deep Cove, and, apart from a few "pickup falling off" issues, went palatably. Here's what the crowd got to enjoy:
'Hazy Recollection (Local Election)', 'Leaf Fall Timetable', 'Californian Styled'
I'm staying as you may have noticed with 'safe' songs out here in Kanadee, but I'm heading back to this place next week to check out some of the more controversial numbers. Work is progressing on 'Third Single', 'The ocean is not a dry featureless mass', and four other thus far untitled songs.
In other news, I've been watching 'cleavage central' aka. CSI Miami. The cleavages really were a problem in that episode. Some of the men had them there were so many. Horatio didn't though. Because he's Horatio. HORATIO.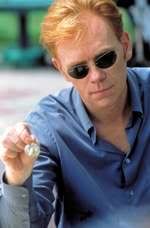 Yeah as I was saying that southern girl who's there managed to catch a shooter on the basis of her cleavage (versus the cleavages of several other young ladies). Whilst mocking them for being condemned or otherwise by their exposed melons she managed to wear a top that was cut almost as low. And they were barmaids. YES TO BRUCKHEIMER. Seriously*, if that man ran for president I'd vote for him.
Unless Goren was running as well.
GOREN btw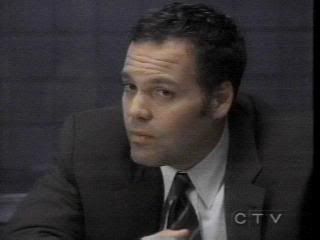 ahh look at him. it's been too long since i did that.
*ie. "Not at all