OK so it was an emotional night last night… and it began with my SECRET INVERSE COMMANDO MISSION TO MARDON. Actually, I stayed in my pyjamas until around 5:30. Playing Far Cry. More on that later? THEN it was time for my secret inverse commando mission to Mardon.
Mardon!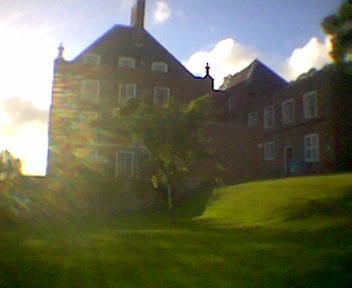 Fig 1. Mardon!
Look at it… so innocent. But what lies within?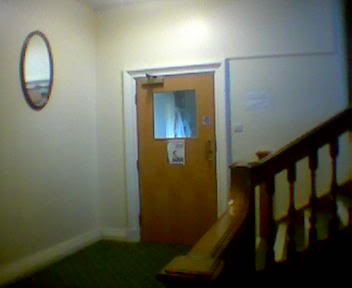 Fig 2. The within
That's right, kids! Mardon is pretty boring inside. If you doubt that yet, look at the porter's office. My commando through the door reveals only that… there is no porter?!?! What madness is this?!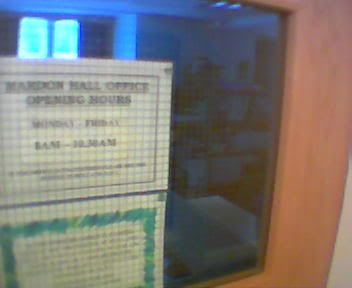 Fig 3. It's pretty mad?

Rumour has it that in mardon, there are no people with faces. None whatsoever. ALSO THEY EAT BABIES! Here's a spot where said consumption might occur…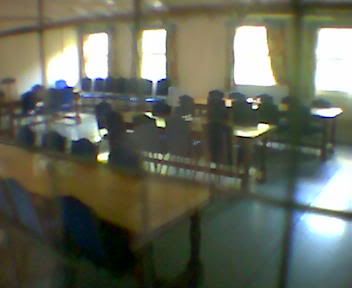 Fig 4. Stop it Will
Right so anyway then it was off to TANDOORI NIGHTS with my exclusive team of illicit lovers. The food was okay! It wasn't birmingham but they knew how to make a madras?!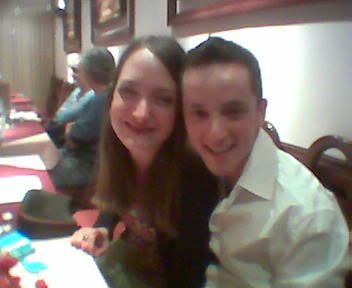 Fig 5. A massive, massive gay. And geoff! AHAHA